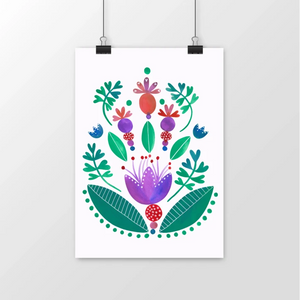 Discover Your Favorite Ecological Art Poster
If you have been looking for some art-prints to brighten your space, you are in the right place!

The Toile de Lina shop now has a collection of high-quality posters, and the selection will continue to grow with time. The posters are of course made with environmentally friendly paper and a printing process with water-based inks. The poster has a matte finish and the paper weight is 250 g/m2. As the  ecological aspect is important the posters has the FSC Label which means that the paper is made out of 100% Well Managed Forests.

Have a look at the full selection of posters.
---